Best Cotton Leggings [15 Comfiest Pairs You Need]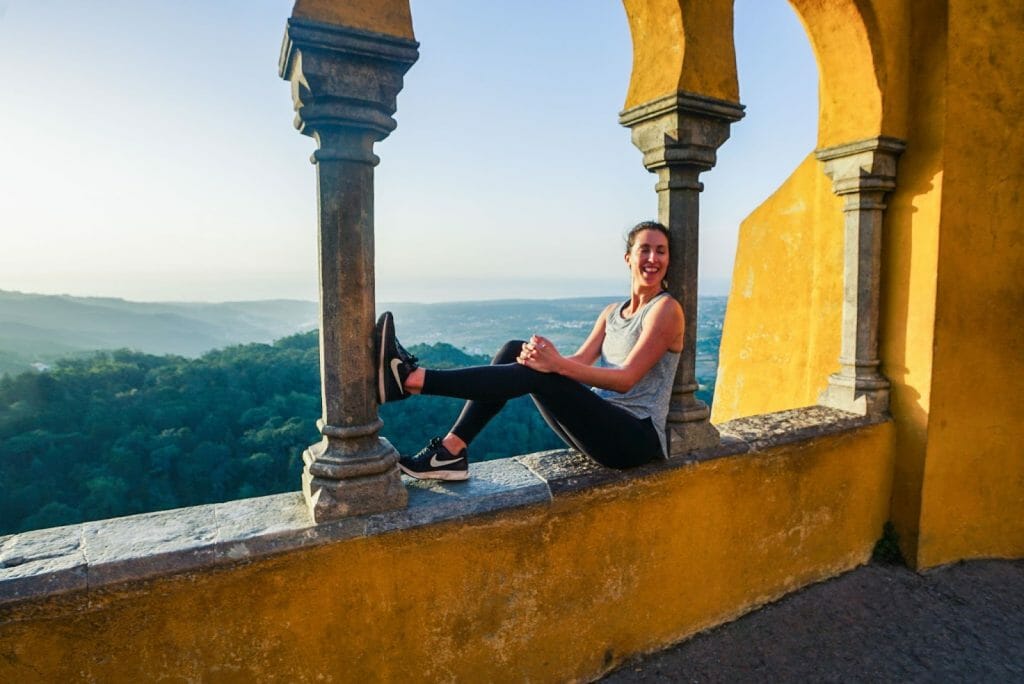 The debate's over; leggings are the comfiest of all. There's no harm if you grant yourself a pair or an entire collection, as these are everyone's go-to bottoms. Lounging has never been more pleasurable than putting these on along with your classic sweatshirt and socks whilst holding a cup of freshly-brewed coffee.
But I'm not talking about just any kind of leggings. My appreciation is focused more on the pairs made out of cotton. Take note; however, cotton leggings aren't purely made from cotton. Synthetic fibers are included, and that's a great thing.
If you're up to experiencing the goodness of these pairs, I've foraged the whole internet for the 15 comfiest cotton leggings that'll certainly put you in a good mood.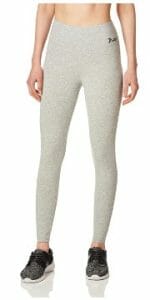 Juicy Couture might become your new go-to brand for leggings. No doubt, these are comfy, durable, and great in the fit; you'll never have to go back to using your old pair anymore. You're not getting bottoms that are made from workout materials as these are from a fabric blend of 90% cotton and 10% spandex. One wearer confirms that "These leggings are thick enough to pass the squat test." Truthfully, finding a quality pair of cotton leggings doesn't happen very often, so don't take a step back from purchasing several pairs of this kind!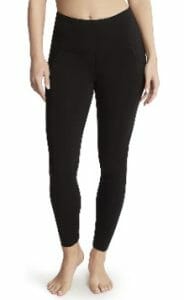 You know you've got the perfect cotton leggings when everything you say about them is positive. Save your compliments and praises for these Jockey ankle leggings! Aim for a more unmatched level of comfort as these are 94% cotton and 6% spandex. Experience that soft, smooth feeling without the extra shine or overcompression. Are these robust? Well, heck yeah, they are! Plus, there's a side pocket right there to keep you smiling. Who wouldn't feel cheery when you don't have to carry a purse any longer for your phone and other essential items?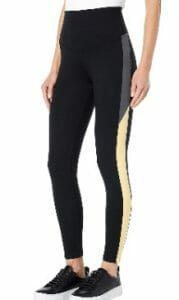 If you want high-quality and flattering leggings, Yummie is the way to go. You'll be mesmerized as to how perfect the fit is going to be no matter what body shape you have! One wearer has described her favorite feature in these pants. She says, "The best part is the tummy control waistband." Of course, as expected, these leggings lift and compress your every area without restricting your movements. Above all, you're getting exactly what you're paying for. These bottoms are 88% cotton and 12% spandex; it's guaranteed you'll love to put these on every day.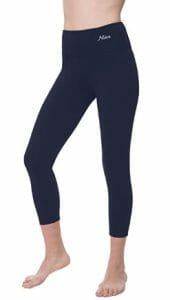 If 5 is the perfect number to rate these leggings, a wearer will give a 6. What can she say? These are an absolute must-have if you're into high-quality cotton leggings. In material alone, you know you're getting your money's value. These stretchy pants are 92% cotton and 8% spandex. It just feels different if you wear cotton leggings. Cotton leggings are more ideal not only for lounging but as well as for daily errands, according to Vogue. Its Capri style makes everything seem even better, as it helps elongate your legs. Grab yours as these are going to be the closest you'll find to a perfect legging.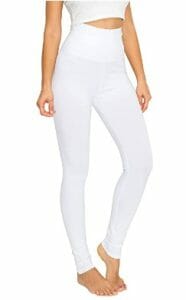 The first thing you assess whenever you're shopping for a pair of cotton leggings is if they're worth buying or not. You won't face a dilemma if you choose EttelLut leggings as they provide you the maximum comfort you deserve. These are absolutely well-made as the fit and the material well-complements anyone's figure. EttelLut leggings are 92% cotton with a blend of 8% spandex, and these come in multiple colors like gray, beige, black, and charcoal.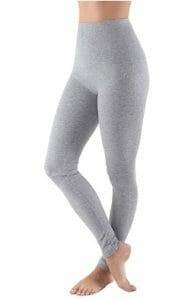 Feel amazing when you wear something amazing! These Aeko cotton leggings are blended with fine polyester and spandex for a better and more comfortable lounging moment. You may be a notorious eyebrow-raiser when it comes to choosing your leggings, but it won't be the case once you try these on. To add, these bottoms pass the squat test because they are thick and durable. Worry less about getting a wedgie, as well as these are seamless leggings set to be loved by everyone.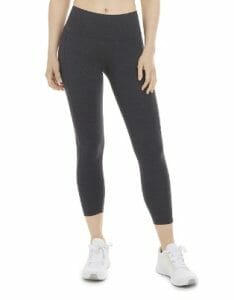 These high-waisted cotton leggings are to die for! Not only are these extremely pleasing to wear at home, but they're also the first bottoms you can grab from your wardrobe during emergency errands. The Energy Zone leggings are made from 57% cotton with a blend of 37% polyester and 6%  spandex. These are definitely a better alternative if you're not much into Capri styles, as 7/8 leggings are a bit longer in length. You're granted a side pocket as well for your small belongings like car keys, cash, or phone.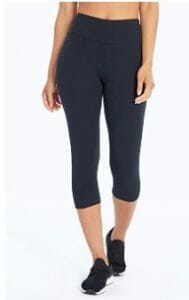 If it's blazing hot outside, your leggings have to be made from cotton. I mean, seriously, the last thing you'd want to wear are those that are mostly made from nylon. Great timing as these Bally Total Fitness leggings are 90% cotton, and the rest is spandex. You'll feel cool despite the scorching sun during the summer. You can definitely wear these all day, every day, well, as long as you rotate them. You don't want to wear them out quickly, do you? The only downside about these leggings is that they can attract lint fairly easily. Perhaps, ready your lint rollers?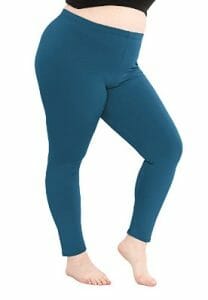 Be prepared to experience the love at first wear feeling. Stretch cotton leggings offer you nothing but the best in all means. They're specifically designed for plus-sized women who also yearn to get the comfort they need from any clothes, including leggings. FYI, these are 95% cotton blended with 5% spandex to make your garment last longer. These bottoms are the kind that hug your figure but are not too tight in manner. Of course, while other "cotton" leggings feel silky, this clothing stays true to its description.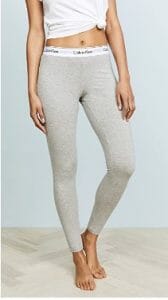 One review reads, "Be careful as your ass may look too good in them." Truthfully enough, these Calvin Klein leggings are made to flatter not only your bum but also your general figure from waist down to the ankles. You can opt to wear these during your workout or even when you think about giving yourself some alone time. These leggings are set to become high-quality garments that are soft and stretchy, much to the extreme pleasure of many. The branded waistband adds a cool touch, by the way. A classic touch.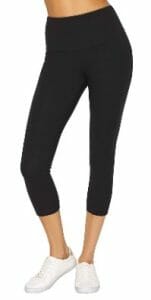 The best product speaks for itself. This is why Lyssé has amassed numerous loyal users due to its commitment to providing ultra-soft and comfortable leggings like no other. These are actually slimming, and they look attractive, to say the least. Lyssé pants are made from cotton and spandex, too, so expect your leggings to be positively different than wearing anything else made from different fabrics. You're ensured that you won't have baggy knees after wearing these bottoms several times as well. Doesn't that sound like a perfect pair to you?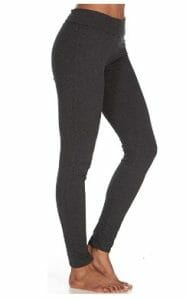 You deserve one stretchy and sexy pair of pants to channel a more confident you! These leggings from Unique Styles Asfoor will make your butt look better and plumper. You'll feel at your best every time you wear these pants, more so as they're made from a combo of 95% cotton and 5% spandex. With the right size, you'll witness the fabric hug your skin at a moderate compression with a soft feeling like no other. It truly is a great deal considering that a pair is only $12.99.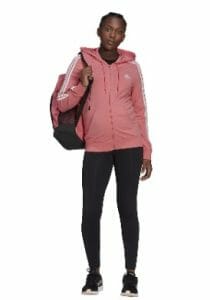 Adidas is a well-known brand name all over the world. It's no surprise if they produce clothing that adds up to everyone's expectations. They have an unbeatable reputation, especially when it comes to superb leggings. If you're on the hunt for stretchy cotton pants, why not upgrade your leggings collection? These are 93% made from cotton and 7% elastane. The blend is perfect for giving you a comfy feeling whether you're about to attend a casual event or simply relax at home. Are these sustainable? Absolutely. Adidas strives to reduce and ultimately end plastic waste.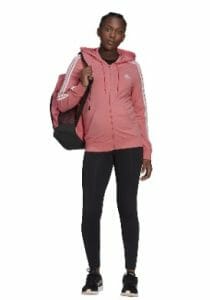 Core 10 is another familiar brand reputed to offer only the best leggings to its loyal users. Let's not beat around the bush; these bottoms are made from 57% cotton, 32% polyester, and 11% elastane. No doubt, the fabric is lightweight and is fit regardless of body type. This athleisure wear is ideally worn when you want to lounge or attend something casual. To add, these are inexpensive compared to other leggings brands, so you're definitely in for a great deal here without sacrificing the comfort you've long been looking for.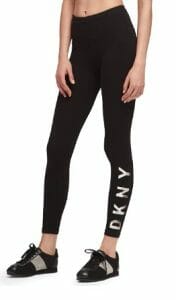 Whether you'll be the one to wear this or you're planning to make this as a present to your sister or mom, everybody deserves soft and comfortable leggings. DKNY is not new when it comes to giving you that. The brand's leggings are 90% cotton, and the rest are made from spandex. What can we say? Cotton alone won't make the garment robust. These are made from great material that functions well to give you a more attractive form. These are super cute when worn and a classic addition to any outfit you have in the wardrobe.
You might also want to read: Best Running Leggings [15 Leggings for All Runners]